Review: Steve Lacy's Gemini Rights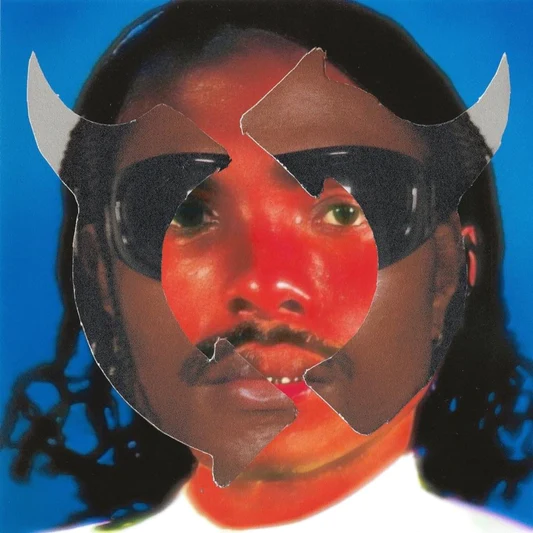 If you have been active on social media, such as Instagram, TikTok, and Twitter, you may have heard of Steve Lacy and his newest album, Gemini Rights. Gemini Rights released on July 15th, 2022 and is his second studio album. The leading singles of the album were "Mercury," "Sunshine," and "Bad Habit," which is his most popular song off the album. Thanks to Tik Tok he has had a sudden rise in popularity, making many people wonder who he is and how did he start out in the music industry.
Steve Lacy's music career was when he got into playing the guitar, due to his love for the game Guitar Hero. With this interest, he met with Jameel Bruner, a past member of the group "The Internet." He would see Jameel experiment with beat making, which got Steve interested and would create beats on his iPhone. Soon enough, he was able to join "The Internet", as a producer. He was able to produce beats and with his hard work, he was able to attend the Grammys at the age of 17, while being in high school. He was able to produce for many popular artists such as J. Cole, Kendrick Lamar, and also Tyler, The Creator. He continued to make music with "The Internet" until they decided it was time for them to focus on their personal careers.
Although Steve Lacy had a big fanbase and huge influence on the music industry, he was still considered underground. But not for long when he released Gemini Rights. One of the leading singles, "Bad Habit," blew up on TikTok, with creators on the app making videos with the song, which is how I found out about Steve Lacy. Soon enough, the album gained massive traction, Allowing Steve Lacy to make a name for himself, not as a producer for "The Internet", but as a talented artist.
When I first listened to the album, Gemini Rights, I did not understand the hype at first. I found it kind of bland, As I mostly listen to rap but after giving it another listen I started to enjoy it. It's very calming, and makes you feel good, which I enjoy from artists like Mac Miller. I recommend this album to anyone looking to get outside of their comfort zone for music.who is looking for a high quality album. One thing I didn't enjoy was how short the album was, running a bit over 35 minutes.The album has very good vocals, instrumentals, and overall has good production. Some songs that I enjoy on the album are "Static", "Give You The World", and "Bad Habit".  
Gemini Rights has also been co-signed by many popular artists, such as Tyler, The Creator, who posted on his Twitter account praising the album. Another artist who has praised him is Kanye West, who wrote on Steve Lacy's Instagram post when he released the album, "Album is beautiful, One of the most inspiring people on the planet." Recently, he posted a picture on his Instagram, of Steve himself, Kanye West, and Lil Uzi Vert with matching tattoos. So there is no doubt that he has good connections in the music industry with the success of Gemini Rights. With the success Steve has gained from Gemini Rights, I only see him going to the top, which is well deserved with the hard work he has put in his music career in the past 10 years.