PVRIS
PVRIS: American Tour on September 22, the release of the new album "All We Know of Heaven, All We Need of Hell."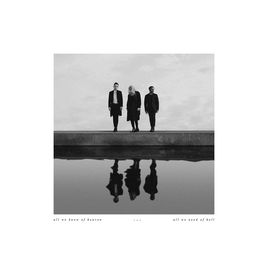 PVRIS: Northern American Tour 2017
American rock band from Lowell, Massachusetts, PVRIS is setting up for their upcoming tour in North America. They have toured and came to many different locations around the world. They will be touring for the release of their sophomore album, "All We Know Of Heaven, All We Need Of Hell." The tour kicks off on September 22 in Los Angeles at the Novo. Lights a Canadian musician, singer/songwriter, and Party Nails alternative pop singer will be opening up for PVRIS in this tour.
We had gotten the privilege to attend their previous tour last year. They had a fantastic set up, and set the bar very high. We hope that this concert will be even better than last years. By writing this article we hope to have students at our school recognize the band after writing an article for this concert and acknowledge the amazing music they constantly put it out.