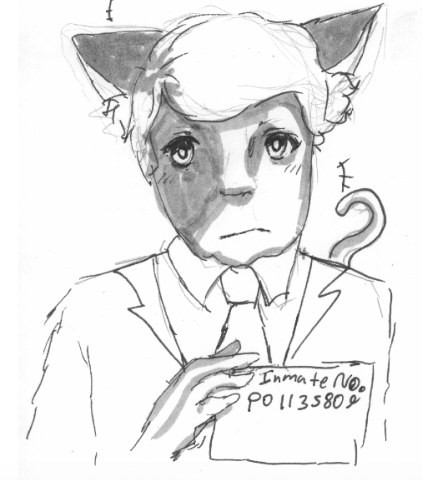 "We got 'em boys": a phrase posted all over social media on August 23, 2023, along with a picture of former president Donald J. Trump's mugshot. The only issue with this is that this isn't even the first time Trump was arrested, it's the third. Trump is currently facing three criminal charges and even though he was arrested twice before he only had his mugshot taken for his most recent arrest. 
Trump supporters are arguing that the mugshot was only taken to embarrass Trump but they are forgetting one key factor: every convicted criminal needs to take a mugshot. Up until this point (arguably still) Trump has been getting special treatment. Trump's first indictment was in New York for 34 counts of falsifying business records that were linked to hush money payments to adult film actress Stephanie A. Greg Clifford (POLITICO). Trump's second indictment took place in Florida and was for 40 counts of him handling classified documents while not in office (CNBC). Trump's third and most recent indictment was in Georgia and he was charged with 13 counts for interfering with the 2020 election (Washington Post). In total Trump was charged with 84 counts and if convicted of all of them he could possibly be serving a 55 year sentence.
Trump still has many loyal supporters, who still claim that they're going to vote for him in the 2024 election. One Fox News anchor, Jesse Watters, is particularly fond of Trump's mugshot and comments "I say this with an unblemished record of heterosexuality, he looks good." 
I find it absolutely astonishing that a man who now has a criminal history can still run for president. In a video posted on social media, Trump said that the 2020 election was rigged and that the "communist Democrats in Atlanta" made the mugshots just because Trump said the election was rigged. Trump also claimed that the mugshot was election interference that was orchestrated "by crooked Joe Biden, the worst president in the history of the United States."
Story continues below advertisement
I find it sad that people are still willing to get behind a man who has been under multiple lawsuits and has been arrested three times. I also find it very alarming how many Trump supporters who are always very patriotic still support him even though he has been arrested for interfering with the election, which in my opinion is one of if not the most un-American thing one can do.