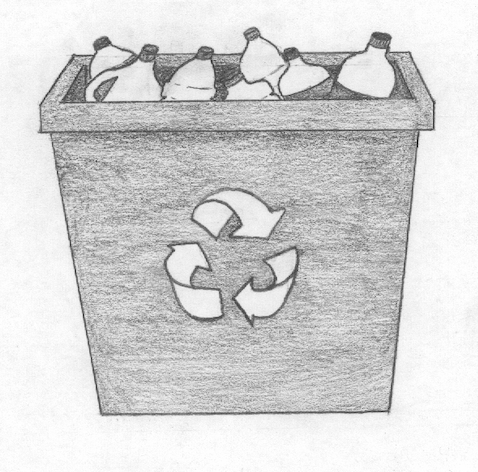 Why are we not doing asmuchaswecanto save the planet? There are no recycling bins being provided by the district on campus. Without the choice we are just throwing hundreds of pounds of
plastic and paper into the trash which then will be put in landfills.
It is not just our school; it is other middle and high schools too. I asked students from other schools such as Carson High School, Carnegie Middle School, and Banning High School. I also talked to three elementary schools. All three elementary schools have recycling bins and one even does a recycling drive. And all the middle and high schools I talked to have no recycling bins. So my question is why do middle and high schools not have recycling bins? Which begs another question: why not install the
habit in kids to recycle and have them continue that as they get older?
Story continues below advertisement
One answer I came across in my research was they do not think preteens and teens will use these bins. That could be the reason that all these schools don't have recycling bins. I did prove that wrong, as some teachers offer recycling bins and they usually have bottles or things to be recycled in them.
Why is this a problem you might ask? Well as a matter of fact because we don't have these recycling bins we are throwing away tons of plastic and recyclables. This actively demonstrates that we are throwing away all those things that are going to landfills.
So why do we not have recycling bins? Well I don't quite know that but we could benefit from them. We would be helping the planet and there probably would be less trash around these campuses. These bins would also install the habit of recycling which would help even more. If we get into the habit of recycling at a young age then we could take that into adulthood and imagine if even half of us take that, we could help our planet even more. In my opinion we would benefit from recycling bins.