WayV's Kickback Is Coming For The Hit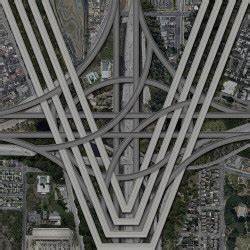 Released on March 10, 2021, 'Kick Back' the third Mini Album, yes that's actually the title, is a mini-album by the Chinese boy group WayV, consisting of six tracks with five songs in Chinese and a Korean cover of the lead track song.
           A quick summary on the group WayV for those who might not know, Wayv serves as the fourth sub-unit and is the China-based unit of the South Korean boy group NCT managed by SM Entertainment's sub-label, Label V. The group debuted on January 17, 2019, with seven members; Kun, Ten, Winwin, Lucas, Xiaojun, Hendery, Yangyang. The main vocal line consists of Xiaojun, Kun, and Ten. The main rap line holds members Lucas, Yangyang, Hendery, and Winwin; albeit Winwin is most known for his position as the lead dancer.
          As of now, there is no real story to the album and no one in the fandom has come up with any theories that might connect the songs to a storyline so my ratings will be mainly based on their sound and I'll be sharing a few comments I had for each song.
          Although "Kick Back" is the lead track it didn't hit me the same way the other songs did, but don't get me wrong it's still a bop! Everyone sounded so good although Winwin didn't get enough lines, and this was definitely Hendery's era but I just felt like this song was missing something, so for now it'll stay a solid four out of five. Although the Korean cover of "Kick Back" was equally as good I'm not sure what it is but this version hits differently compared to the Chinese version, it sounded better in my opinion. There's just something about it, it could be that Korean pop and Chinese pop have their own specific sounds to them. Well obviously they do since their different languages but what I mean to say is they have these different vibes compared to each other in a way.
          Onto "Action Figure" was my favorite song from the whole track by far, it just has such a good vibe I can't find the words to describe it with its hint of Spanish or Latin music; it just makes the song so good! It really gets you hyped up and I love it! Everyone killed this song and the chorus is so catchy as well as Ten and Kun's verse before the chorus was just perfection- Winwin and Yangyang's "jumping on stages, outrageous" was so outrageously addicting to hear every time.
           Oh "Horizon" my love, with Kun's, Ten's and Xiaojun's vocals in this song it really just pulls you into the vibes, I'd describe this song like the one you'd hear in a drama and upon looking at the lyrics it would seem to fit with lyrics such as "you and I are like the sky and the sea, missing and letting go on the horizon" and "I understand that the farther you go, the more inseparable we are." All three members did really well with their singing but Ten's vocals really stood out to me the most out of the three, his voice is just so pretty I fell in love with it the first time I heard him sing.
          "All For Love" was also oh so good, with Xiaoyun's vocals being so addictive to listen to it just has me pressing replay to hear this man's verse over and over again. Ten's part and Xiaojun's highnote was just pure bliss; Lucas's deep voice and cadence was just so smooth and raw, it really compliments the soft vocals. The part with Hendery and Yangyang rapping with the vocal line hitting that high note in the back was my favorite, it was just so good!
          "Good Time" just as the name indicates, listening to this song is nothing but a good time. This one was such a vibe, literally just good vibes all around! I really did love this song and everyone sounded so good, especially Xiojun and his high note, I'm telling you this song was one of the best songs from the track! 
          So to end this review I'll list my ratings for each song, "Kick Back," I gave it a decent four out of five stars, "Action Figure" was a lot better I'd give it a five out of five, "Horizon" gets a five out of five, "All For Love" would also get a four and a half out of five, "Good Time" was by far my favorite track so definitely a five out of five, and last but not least "Kick Back (Korean Version)" which I'll give it a four out of five.
          Overall I really loved the album! I wasn't really sure what to expect at first but I'll have you know that I wasn't disappointed,besides the fact Winwin should've had more lines; the album is totally worth listening to. Wayv's mini album is definitely something to kick back to and I highly recommend for you to give it a listen even if you think it might not be up your alley you may actually end up enjoying it!