DreamWorks Works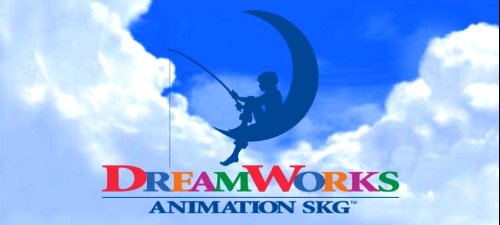 When people think of animated movies their mind goes straight to Disney or Pixar as they create a lot of amazing animated works. A lot of people grew up with them and since Disney owns those animation companies, it's hard not to name another studio that isn't owned by them. Dreamworks is not owned by Disney against popular belief  Other classics include "The Prince of Egypt," "The Road to El Dorado," "Spirit Stallion of The Cimarron," "Sinbad Legend of The 7 Seas," along with the Shrek, Trolls, and Croods series.
  It astonishes me that Dreamworks is a less talked about studio. Their films have gotten multiple awards including Golden Globes, Academy Awards, and Saturn Awards. Could it be because people are nostalgic for other animation studios? I asked that question to fellow students.
Brooke Matthews, a tenth grader said, "It's hard because most of the movies are Disney and Pixar. Dreamworks has a lot of great movies but they're not really known. I wish there was a better way for them to prompt their movies. If I could I would prompt all three, but people nowadays would recommend only disney or pixar because they are more mainstream."
Yasmin Lopez,  a tenth grader said  "I'd watch Dreamwork movies regardless, I would recommend these movies to other people."
She added,"Disney and Pixar are my favorite studios. It's just my childhood kind of. it gives me a nestalsa and I just can't like other movies." 
On August 22, 2016 NBCUniversal bought Dreamwork for 3.8 Billion dollars putting Dreamworks and Illumination under the same roof. This is kind of uninstalling because while I like some Illumination movies such as Despicable Me, The Lorax, and Sing their movies seem to be aim at smaller children with less than funny jokes  
Ever since NBCUniversal bought Dreamworks, Universal has given more resources such as better animation technology to make movies, and resources to promote them. The first movie that was launched with Universal and Dreamworks was "How To Train Your Dragon: The Hidden World," which was the perfect conclusion for the trilogy getting acclaimed by critics for the animation and a 90% on rotten tomatoes. The next movie was Abominable. The next movie was "Trolls World Tour" and finally" Croods A New Age."  
The studio seems to be doing fine and I hope they continue to make great movies that will keep inspiring and teaching young minds to reach for the stars; to make us laugh when we're feeling down and keep testing the boundaries of animation and break them down. The studio that makes dreams work their way to reality and deserves that recognition.