Style Spotlight
Yazmin Zamora
    "For my style I'm going for a 90s theme but also mixing in styles from our generation, but more old school. I want to be different but at the same time be in style," said freshmen Yazmin Zamora.
    Zamora gets her ideas from her sisters and social media apps such as Pinterest and Instagram. She also plans her outfits a day prior to wearing them.
    Zamora says her style represents her because she's outgoing and takes risks when it comes to fashion and she's fine with it.
    "When it comes to fashion and style try and buy whatever you like don't try to copy anyone else; do you."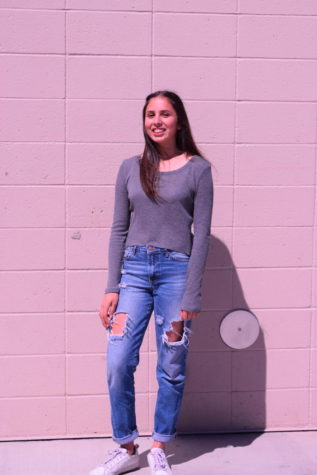 Wasyl Rebenczuk
    "I would describe my style as more laid back than others, but I always stick with a black leather jacket," said sophomore, Wasyl Rebenczuck.
    He was influenced by the greaser mentality as well as The Outsiders movie, which has a group of greasers in it.         
    Rebenczuk's style consists of all black along with is leather jacket. This aesthetic is a clear nod to the greaser subculture.
    "It makes me stand out because I'm one of the few people on campus that wears a leather jacket regularly, but I think people should go with whatever makes them feel comfortable."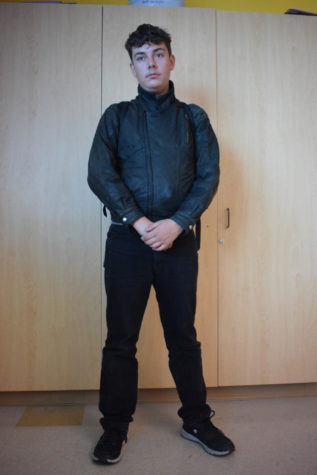 Jenifer Uribe
    "I would describe my style as out of the box because I like to try new outfits that you wouldn't really see around school," said junior, Jenifer Uribe.
    Uribe's typical outfit consist of fun pants and a nice top to go with it. She comes up with her outfits by watching fashion shows and also from seeing what celebrities wear.
    Uribe does plan her outfits either days before wearing them or the morning of. It represents her because she's risk taking and lively and this shows within the clothes she wears.
    "Wear what you're comfortable in and from there wear something you wouldn't normally see; if you like it that's all that matters."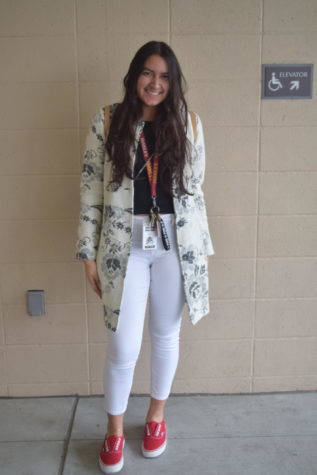 Alex Ibarra
    "My style is very out there and different, many would say I'm colorful and I'd agree. If I were to use one word it'd be extravagant," said senior, Alex Ibarra.
     Ibarra mentions that other people like to say he was inspired by the rapper "Tyler the Creator" but he says he wasn't influenced by him until he started to shop at malls and outlets.
    Ibarra doesn't plan his outfits, he picks a piece of clothing he'd like to wear and centers the rest of the outfit on that specific clothing item with other pieces of clothing that he thinks would compliment it well.
    "My style represents me as a person because I'm different and not afraid of anything, which explains why some of my outfits are iffy to some. My advice to anyone who hasn't figured out their style is to dress however you want because you're the only you in this world"