Students Discuss NBA's Most Valuable Player Predictions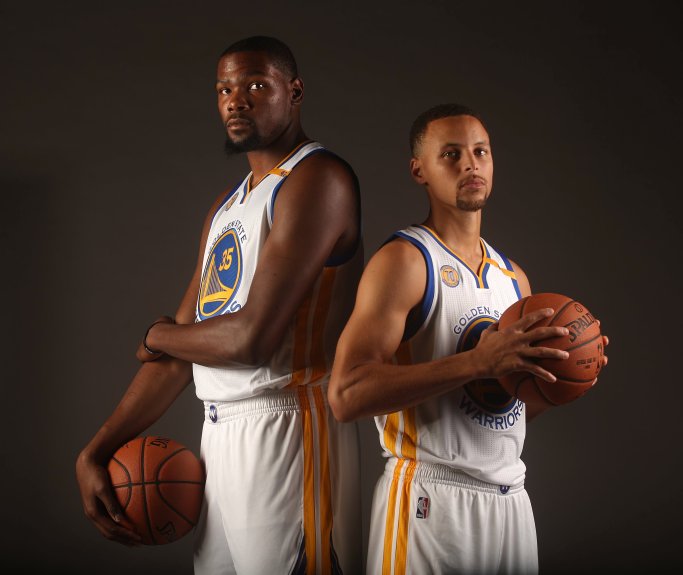 Renz Dungo, Staff Writer
November 27, 2016
As a new season starts so does a professional sport. It's the start of the NBA season and there's a lot to be excited about.
There's been a lot of changes among the teams and every team wants to hold the championship trophy. Many players have started to train to earn the MVP award.
People have different opinions on who's the best player and should win the MVP. There's a lot of players who are extremely efficient with their play.
Freshmen Ramon Wilson said, "Russell Westbrook has a good chance, he's making a bad team into something good."
But Senior Alexander Washington disagrees and says "Kawhi Leonard has a good chance to win because he is a good defender and has won the Finals MVP before."
Jaden Banaga a freshmen thought many players were in contention for MVP, "LeBron is all around player, Kyrie Irving has been gaining popularity, Stephen curry had won it last year, Kevin Durant is on a good team. There's a lot to talk about and with the new super team of the Golden State Warriors with the Kevin Durant signing they are the clearly in contention of the title. Freshmen Latrell Hamilton said, "They have gained huge players in the offseason."
Although Jaden Banaga had different opinions "I think the Cleveland Cavaliers or the San Antonio Spurs have a good chance to defeat the Warriors."
Latrell, also a Los Angeles Clippers fan had also said, "The Los Angeles Clippers also have a chance at winning the championship but they could be knocked out by the Warriors."
One of the biggest topics going on in the NBA right now is Kevin Durant signing. What makes this topic big is that Kevin Durant signed with a team that had won 73 wins which is a record and a team that had made it to the championship.
Freshman Angelica Besant said "He made a good decision if he wins." Latrell agrees with Kevin Durant signing, "It was a good decision but he should have done it sooner."
Lastly, the MVP race seems to be more competitive than ever.