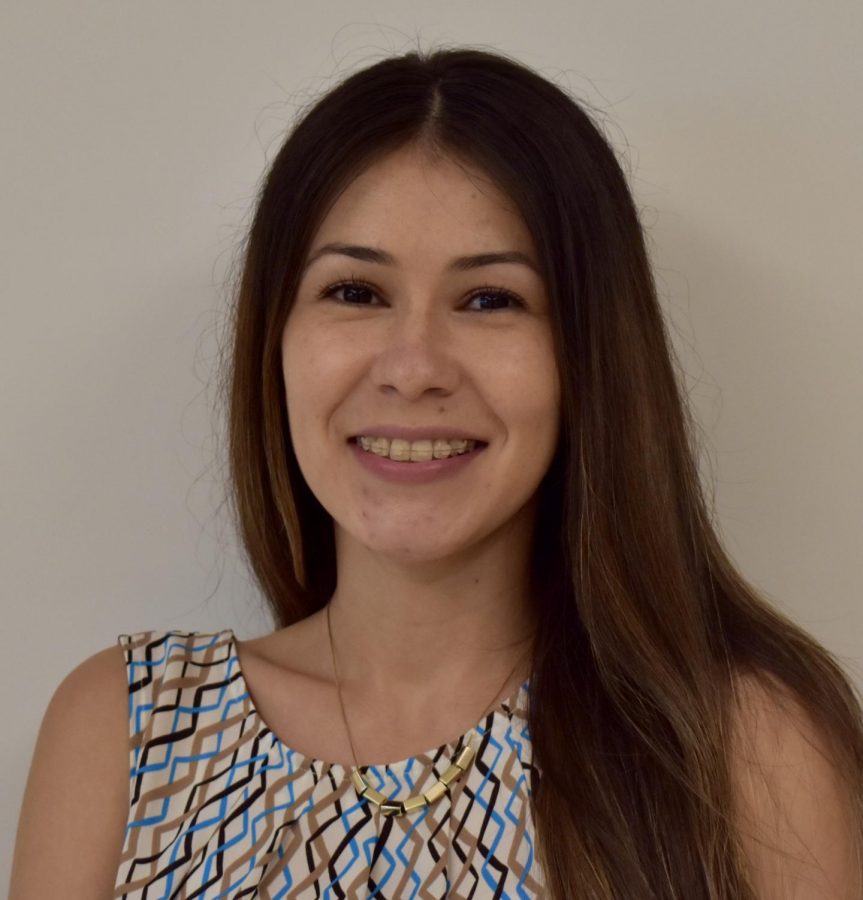 Lilia Jimenez, our new Spanish 1 and 4 teacher, is excited about the opportunity to teach at our school.
"I interviewed for many schools when I was looking for a job, and when I got my offers I was very, very undecided. I'm very big on vibes, so I decided to drive to each school," she said. "So I did that […] and when I was outside of Rancho I just felt that I had to choose here." 
Then she laughed.
"That sounded cheesy but I don't know what else to say."
So far, she's liking our school; she explained that the kids are great and the other teachers have been nothing but nice.
"I feel very comfortable in the classroom," she said.
Jimenez also worked at a middle school for four years, when she realized she wanted to become a teacher. 
"I became interested in the career when I was a TA because I realized it was a very rewarding job," she said. "And kids are funny; they always have jokes. And I like knowing that I'm helping develop young minds."
And what did she do during quarantine?
"I started planting flowers […] I'm not, like, a flowers person and I became one over the lockdown."
She said her love of nature combined with the stress relief made her take up gardening.
And of course, as the new Spanish teacher, it only makes sense that she loves the language.
"Throughout high school, Spanish was always my favorite subject. I always enjoyed Spanish reading more. I enjoy Spanish music better as well."
"I think that it's really important that we keep Spanish alive," she said.