Senior Year Pandemic Disruptions
What are seniors doing now that many of their traditional activities have been cancelled because of the pandemic?
The Coronavirus pandemic is nothing new to everyone in the world right now but one thing that seems to be the one main interest of the pandemic is not its death number or infection rates, but how COVID-19  has affected the high schoolers. Because of the pandemic the school year is now held at home and all school campuses were closed until further notice. Because of this all extracurriculars were cut which doesn't sound that bad, and it's really not, but it's still disappointing to see, especially to all the seniors.
To everyone's knowledge students were told the rest of the school year would be held at home and not at school anymore. At first glance it sounds like a dream come true; you get to do all your work at home and during your zoom calls you can secretly play Animal Crossing. With AP students you'd expect things to be harder since they have lost the access of being face to face with their teachers, but it's not as bad as everyone thought. Senior Nathaniel Gomez says, "AP classes are going great, I feel like there's less stress because my other classes are giving minimal work so all my time is being focused on my AP classes, I'm less stressed."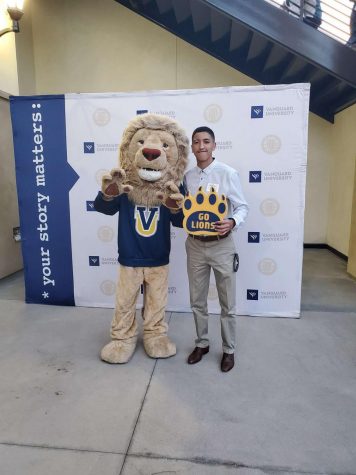 With the obvious loss of sports everyone is disappointed seniors can't finish their final year of their sport. Gomez says, "At first I was both saddened and furious about the sports being cancelled. It took some time for me to realize that the situation was much bigger than just highschool athletics." Nathaniel Gomez will go on to play soccer at Vanguard University on an academic and athletic scholarship.
Every student experienced the sudden homeschooling and the loss of extracurriculars but the ones who suffered the most were seniors, because not only will they never get to experience them again but they also missed out on major events everyone looked forward to such as Senior Nights, Prom, and Graduation.
Senior Night is a senior only event during a sports season where the seniors are celebrated and thanked for their years of service in the sport. Senior Marissa Salas missed out on her softball senior night.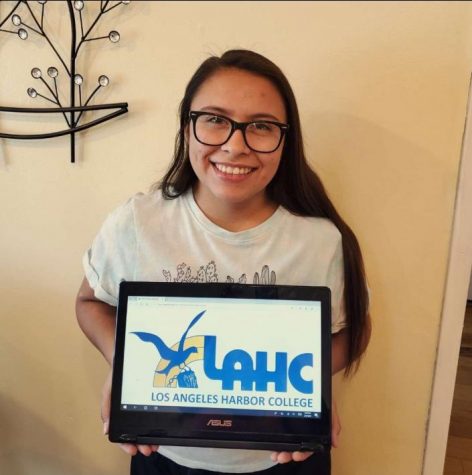 Softball's senior night was Salas' most anticipated event of the year, "I love playing softball and I wanted to celebrate my last year playing in highschool. Senior Night was going to give me a chance to say goodbye to the sport." Seniors Marissa Salas and Valerie Rodriguez are going to continue playing softball at Los Angeles Harbor College after they graduate.
Prom is seen as one of the biggest things in High School, most American high school movies are based on some romance blossoming in time for prom. Rancho seniors have been anticipating this day since the beginning of the school year. However, Senior Bianca Barretto has been thinking of her prom since freshman year, "With the whole stay at home order, knowing I had to miss prom was pretty devastating. Just because since going to last year's prom it had made me look forward to prom my senior year. I also already purchased an incredibly expensive dress months in advance and that kind of roughened the blow." Despite missing her prom our editor-in- chief will be going on to attend UCLA after graduating.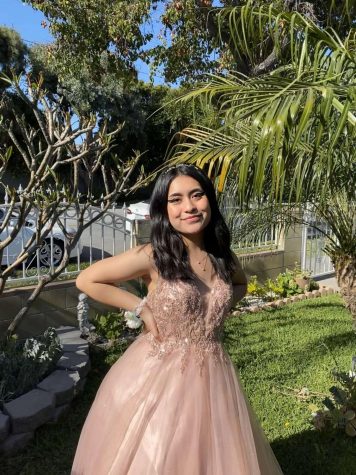 After putting in hard work to finish the 2020 yearbook despite the ongoing pandemic, Senior Easterina Afa deserved a well deserved break. Afa's family saw how stressed she was and decided to plan a prom at home. 
"It was definitely unexpected. But it brought so much joy to my heart knowing that my family cared so much to throw me a prom." said Afa.
Afa hasn't had much of a break and this home prom was everything to destress her for a night, "Since school was closed, I haven't had the time for myself but having prom at home was definitely so much fun."
Easterina Afa's hard work and dedication was not a waste, she will be going to attend California State University Dominguez Hills next school year.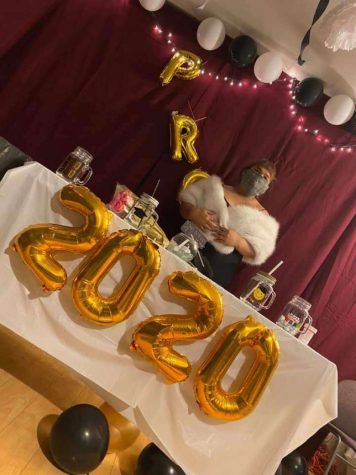 One student who worked the hardest is the class of 2020's valedictorian, Senior Jamie-Ann Aranda. Jamie took on extra AP classes and an extra community college class as a way to get a leg up on the competition, but despite all her hard work she won't be able to be celebrated at our graduation ceremony. 
"It's pretty deflating. Valedictorian is a goal I have had since I first heard about it in movies when I was in elementary. Here I am with what I consider to be a big accomplishment and yet I'll never fully have that experience with our impending virtual graduation." says Aranda. 
Although we can't physically support you, the Wolfpack congratulates you Jamie-Ann Aranda and we hope you do good things at California State University Long Beach.