BeautyCon Los Angeles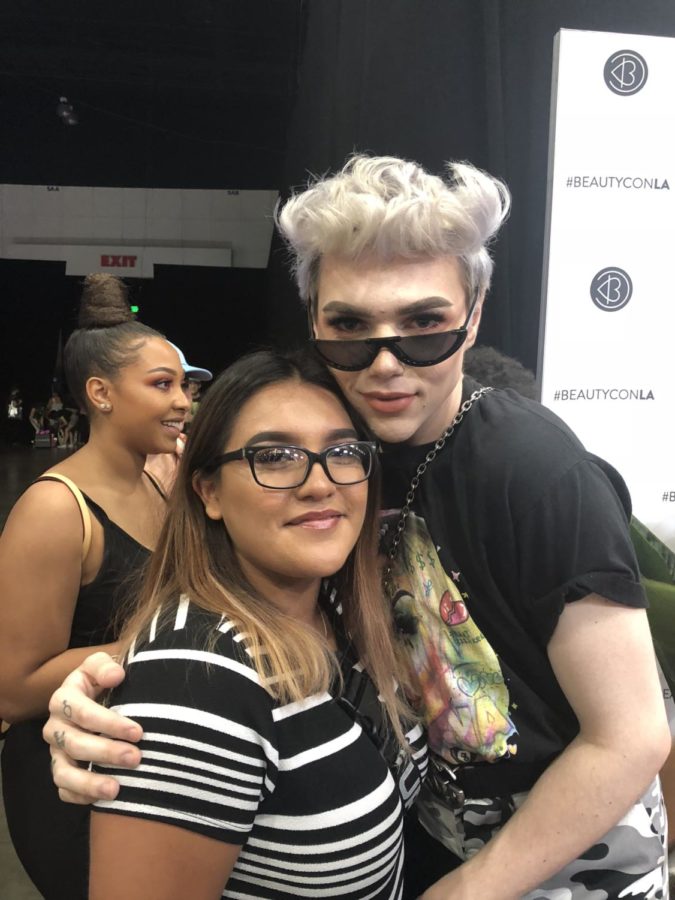 Jennifer Loredo, Opinions Editor
October 2, 2018
     BeautyCon is a convention that has been put together for a few years appearing at New York City and Los Angeles. This event brings together  a variety of things, from makeup and skin care brands to fashion and culture. Many influencers, celebrities or youtubers that relate to the world
of beauty attend, each year having a different batch. This year, I had the opportunity to join in on the fun at the LA Convention Center.
    Being one who adores makeup and skin care, this event was more than perfect for me and it was one heck of an adventure. As soon as I walked in, there was a swarm of people with everyone at the different booths purchasing or getting goodie bags. The lines were incredibly long, especially for the well known brands such as MAC Cosmetics, Milani, Urban Decay and Anastasia Beverly Hills.
    Aside from the great atmosphere and being surrounded by the many makeup booths, there were so many influencers that I hold dear to my heart. On the main stage, Riverdale's very own Camila Mendes and Madelaine Petsch appeared, talking about their friendship but also mentioning how beauty expectations should be gone. Snoop Dogg, Kim Kardashian, Alisha Boe (From 13 Reasons Why), Patrick Star and many others also made their way towards the stage answering questions from the fans and talking about fashion, beauty or culture. Many of the celebrities and influencers like Manny MUA, Nikita Dragun, Gigi Gorgeous etc. had meetups at the different booths taking photos and talking to fans. As all that went on, at a different stage there would be makeup artists such as Makeup by Mario and Angel Merino doing a live tutorials on different looks.
    The overall experience was incredible, being able to discover new upcoming brands and hearing out influencers talk about the beauty community was something I'd love to attend again. Despite the long lines, it was worth being there because without knowing I met three beauty influencers who I love so much, Thomas Halbert (21 year old male beauty youtuber), Ramsey Aguilera (Instagram's very own 22 year old male makeup artist), and Christina (known as spanishcvndy on Instagram a 21 year old beauty and fashion icon).
    If you enjoy the art of makeup, BeautyCon would be such a great place to go to. I was able to go with my mom and it was a great bonding experience as well. I was able to share my love for makeup and skin care with her! You should definitely go if you love makeup just as much as Ido, and while you're at it, take your mom and friends too!