Tragedy in Lazytown: Remembering Stefán Karl Stefánsson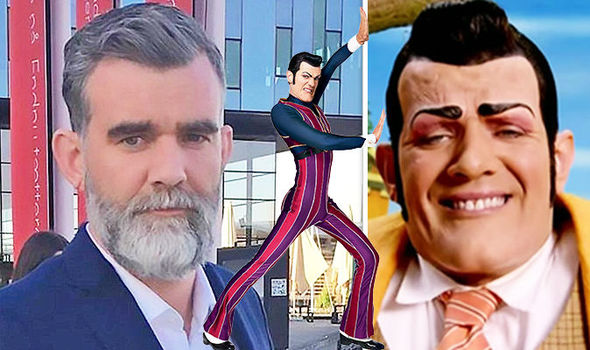 Cecilia Mendoza, Staff Writer
September 14, 2018
Hang on for a minute...we're trying to find some more stories you might like.
Stefán Karl Stefánsson (July 10, 1975 – August 21, 2018) Many may not know his name but once you see his face it is impossible to not smile. Stefánsson was an Iceland born actor and singer. His career started at the age of 19 as a puppeteer, for an icelandic tv show, however he is most known for his role in Lazy Town as Robbie Rotten. Stefánsson was a father to four kids and an idol to thousands of others. He was diagnosed with cholangiocarcinoma, which is a bile duct cancer that attacks the liver. It is a rare but aggressive kind of cancer. After getting diagnosed in 2016, Stefánsson made sure his fans still had hope and happiness. Stefánsson was fully aware of the attention his diagnosis brought to him, and due to that he made a sad situation fun by encouraging his audience and fans to "keep memeing." Due to his illness, he was unable to go to work, hence he had no money for his surgeries and procedures which is why his friends and family kickstarted a gofundme account for his well being and medical support. In the end, the gofundme page raised $169,670. Stefánsson was extremely grateful to his fans and family for donating and raising awareness for this rare illness. He never gave up hope. For his last post on instagram, Stefánsson posted a picture with the message "At the end of every storm there is a rainbow of hope."  
May he rest in peace, our number one, always.