Girls Volleyball season meets it's end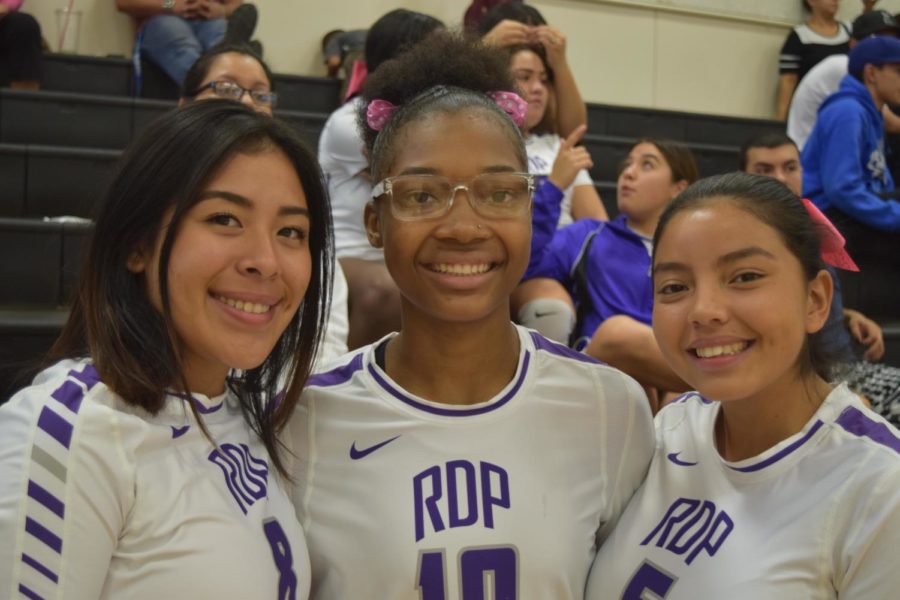 Agustin Chavez, Sports Editor
December 6, 2017
Girl's volleyball season comes to an end along with the farewell of graduating seniors who have devoted their time and effort to win it all. The senior players will embark on a new journey outside of their high school volleyball team. This includes Alyssa Gomez, Elisabeth Torres, Karlina Torres, and Makeba Bowman. This end will start new beginnings for the upcoming junior varsity players who will soon have their chance in the spotlightfor the following school year.
"In the beginning of the season the team had a nice family bond, we all talked and enjoyed our time together
during practice and games. The team is my second family and I will really miss playing for the school," said
senior Elisabeth Torres. To start off, the junior varsity team had an outstanding season with 12
wins overall with only three losses. They had a solid team with many very skilled players who
will be pushed up to the varsity level next year. As for the varsity team, they weren't able to participate in the playoffs due to their standings in the season with only four wins and 12 losses overall.
Their senior night ultimately ended with a tough loss of 3-0 from the Jefferson Democrats but the La-
dies were not discouraged by it and enjoyed their last home game to wrap up the season. Before the start
of the game, there was an emotional atmosphere, the underclassmen shared their cherished moments throughout the season with the leaving seniors.
"Freshmans Nadia Gonzalez, Yazmin Zamora and junior Valerie Kimura are one of my most influential players on the team.Valerie has a strong spike that inspired me to train harder so I could reach her level. Nadia and Yazmin started off new and didn't know anything about the game but overtime they got better and it pushed to me to improve as well," said Torres.