Student Spotlight:Samantha Phillips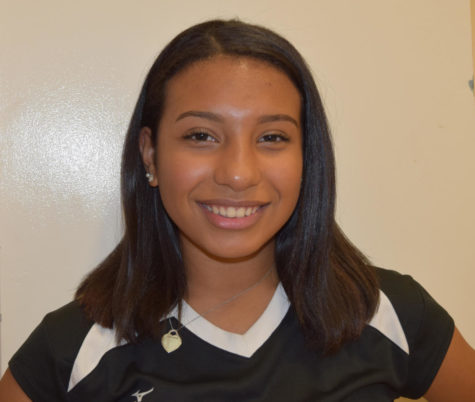 Samantha Phillips is a sophomore at Rancho Dominguez (RDPS). Like many other students on campus, Phillips shares "typical teenage" interests and hobbies. She, however, loves music especially. Phillips speaks about her favorite hobbies, two musical pastimes.
    "My favorite hobbies are singing and playing the piano," Phillips says, "I started playing the piano as well as singing around the of age nine."
    Phillips started at a relatively young age like many great musicians; she has been playing for six years. When asked about the reason how and why she started to sing and play the piano she responded with:
    "I started singing because of my dad, who used to sing, and my mom, who still sings," Phillips explains, "And I started playing piano when I was at my mom's friend's house. I started playing around with the piano and I ended up liking it."     
    Phillips' interests were sparked due to her parents who used to/still do sing, for fun, as well as unexpectedly having a good time on the piano which helped her develop her love for the hobbies. It would seem as though she would need to practice using her vocals and playing the piano 24/7, but apparently not.
    "I barely practice, maybe about once a week," Phillips remarks.
    Phillips may not practice much, but is quite good at singing and playing the piano. Sometimes, she even does both of these hobbies simultaneously. This allows her to effectively practice both while also having the most fun.
    "I like to learn different songs and sing them while I play the piano," Phillips says.
    Doing this allows Phillips to easily learn many songs and a few are "All of Me," "Despacito," and also "Beauty and the Beast."
    To conclude the interview, I asked Phillips if she had fun doing this and why she loves these two hobbies of hers.
    "Yes I do have a lot of fun! I love it! But I don't know why I love it, I just do."
    When you really enjoy something you don't need a reason as to why you do it or a reason why you enjoy it. This is evident whenever Samantha decides to undertake in singing or playing the piano.