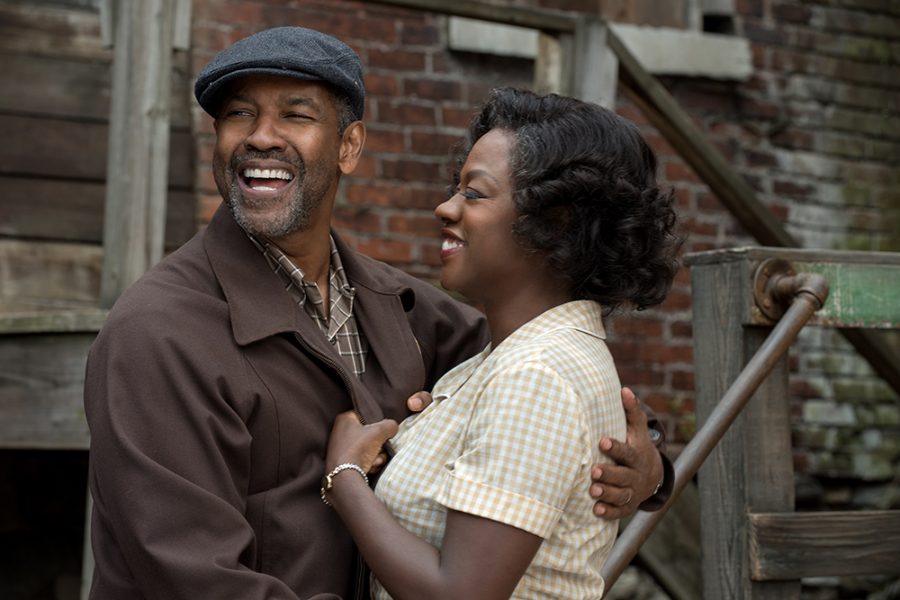 David Lee
The movie Fences was directed by Denzel Washington but originally written as a play by August Wilson. It was a critical toss up with critics comparing the theatrical release with the original stage play.
The main characters, Troy and Rose Maxton, are played by Denzel Washington and Viola Davis. Troy is making his living as a sanitation worker in 1956 Pittsburgh, but he once dreamed of becoming a professional baseball player, unfortunately, he was too old by the time colored people were being admitted to the Major leagues. This experience taints his worldview and forces him to deny his son's dream of playing college football.
The entire movie is conversation based with no real action, nonetheless, it's still amazing. I myself am not a big film fanatic, but anyone could fall in love with these characters and this storyline. I would never have thought that I would enjoy a movie where the entirety of it is conversations. I personally couldn't relate to the situations, but Viola Davis had me sobbing throughout the movie.
The lesson that was scattered throughout the entire movie somewhat connected at the end of the movie. Most importantly, Washington as the director knows that the biggest star in this film is its writing. When a film has actors this committed to speaking their lines, to the point where it seems they are turning themselves inside out with anguish, the camera is always exactly where it needs to be—it is with them, listening as intently as we in the audience are. As the movie reels you into the emotions that seem to be tearing the actor apart you start to feel yourself get lost. The production of this film is rare, nowadays the directing seems to be flashy. When Viola Davis is showing you how hard her heart is breaking, the camera doesn't need to be competing for your attention.
The acting ties the movie together, from every character in the story they all seem so in touch with their character. Williamson has the trickiest role: his war-damaged Gabriel is the play's most theatrical and symbolic character. A man with a metal plate in his head, whose government disability check allowed Troy to buy his house, Gabriel thinks he's the messenger of God described as a trumpet player in many Negro spirituals.
Cory has the opportunity to get a college scholarship for his football skills, but Troy is against this primarily because of his own failed sports dreams. Cory truly sells the turmoil of his and his father's relationship in the movie.
This movie has so many twists and turns emotionally but yet it stayed so simple in its plot.